Citizen of the Year 2016 Lavina Nickel
Congratulations to Lavina Nickel as our 2016 Citizen of the Year. Volunteering with the Chamber, Lady Bugs, Madd Hatters and Spirit Group. She is there to help set up, work a booth followed by take down and clean up.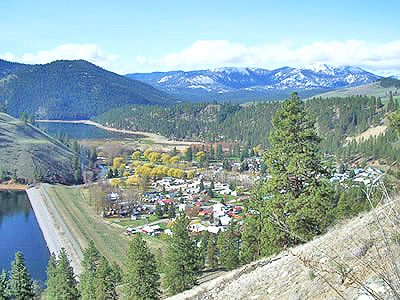 Conconully, that tiny town nestled in a mountain valley on the sunny side of Washington's North Cascades, bounded by two lakes, and embraced by state and national forests -- is waiting for you. It is a unique community in the heart of Okanogan County and the welcome mat is always out!